If you've been using both the spreadsheet form definition and online form designer to design your form, you might have come across the following warning message at least once:

Your form definition includes Excel formulas that will be lost if you save changes from here in the SurveyCTO form designer. Are you sure that you want to edit this form?
Why am I getting this error?
This warning message appears when you open a form in the online form designer after uploading a spreadsheet form definition with Excel or Google Sheet formulas. Once you edit your form on the online form designer and save the changes, all Excel or Google Sheet formulas will be eliminated from the form definition saved in the server. This message alerts users on the impact that their choice will have on the formulas used in their original spreadsheet form design.
What are the implications of my choice?
When you select Yes, existing spreadsheet formulas used in the form design will be lost after you edit and save the changes to your form on the online designer, and only the results will remain, as shown in the following images: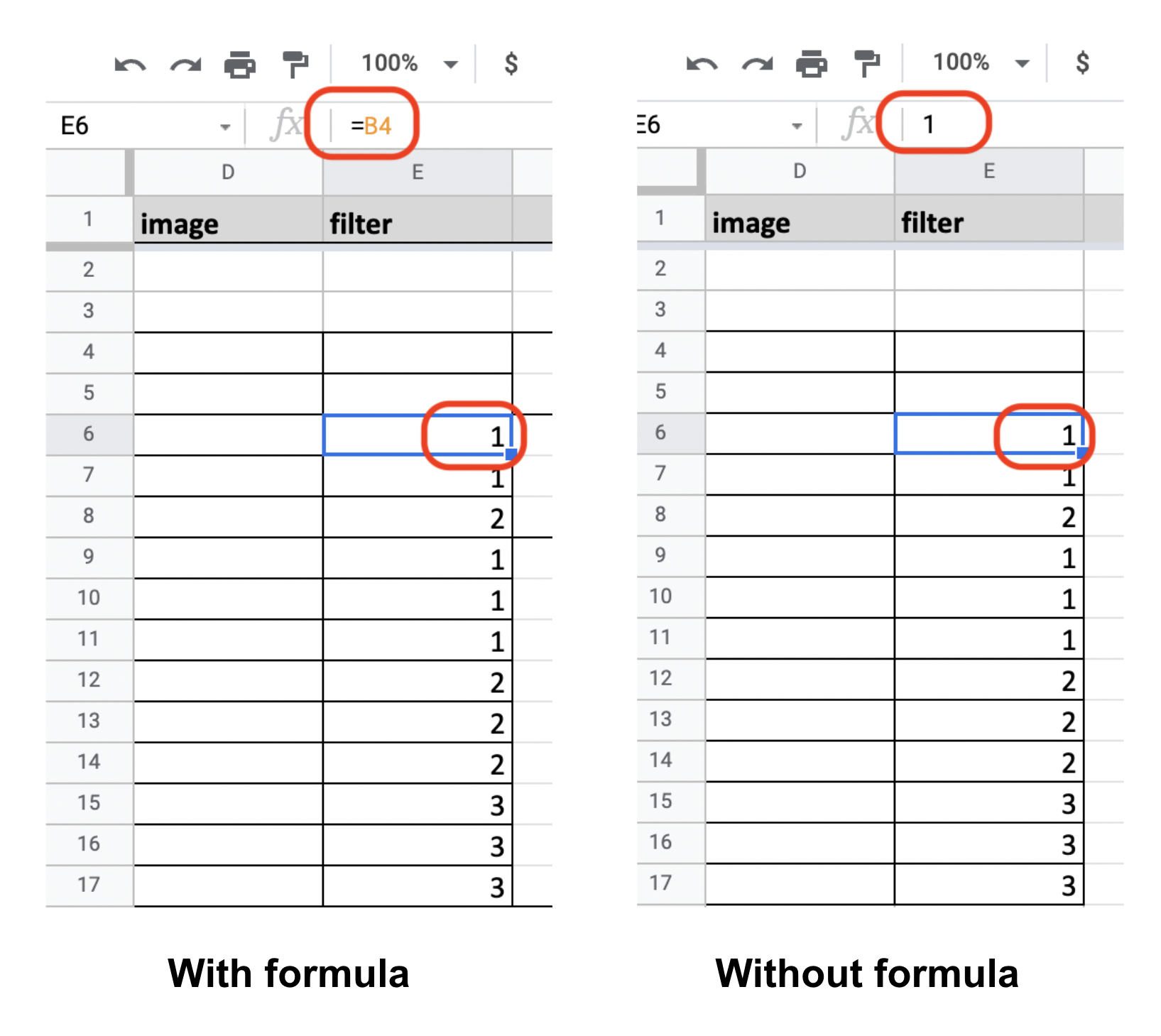 If you choose to download your updated form definition from the server console afterwards, you will notice that only the results of the formulas will remain, but the formulas will no longer be there (to download your form definition, go to the Design tab, and under the form's title, click on Download, then From files). This updated form without formulas will still work on the SurveyCTO platform. However, if you'd like to make any changes to these values using formulas, you will need to manually enter the formulas all over again, which can be quite inconvenient, especially when you have a large form.

If your form definition contains a large number of formulas, you can refer back to your original spreadsheet form definition. However, if you decide to use the original spreadsheet form definition, you will need to re-enter the changes made in the online form designer.
What if I want to keep my Excel/Google Sheet formulas?
If you would like to keep your formulas, select No to close the pop-up, and make changes directly to the original Excel or Google Sheet file. Then, you can update the form by selecting Upload on Design tab: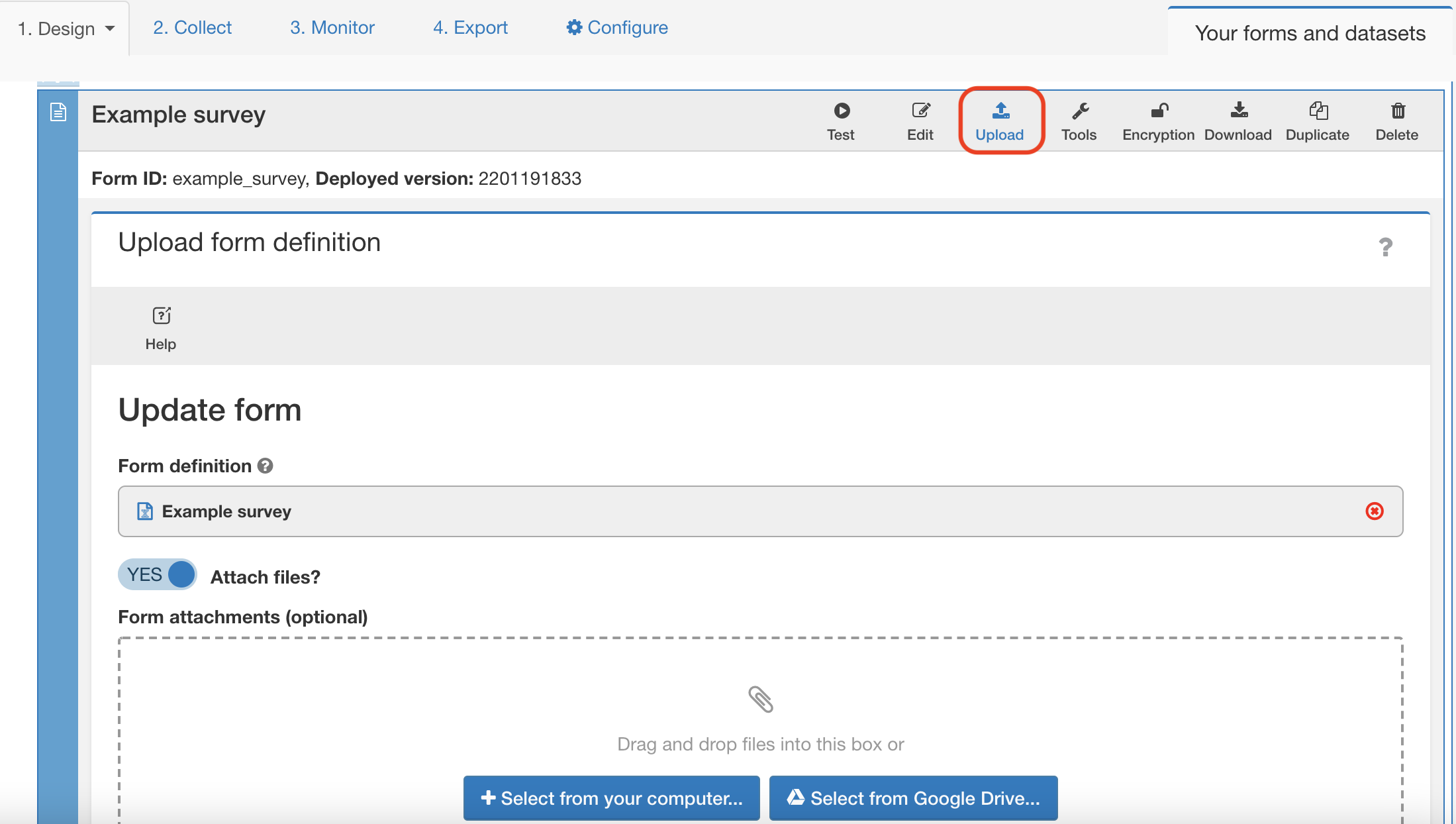 If your original form definition is in Google Sheet, you won't need to re-attach the form. Instead, just click the Upload button, then the blue Upload button, and you're all set!
Do you have thoughts on this support article? We'd love to hear them! Feel free to fill out this feedback form.